Bella Rosa Golf Course
Spring Break & Saturday Series
Get a jump on the golf season with the Bella Rosa Spring Break junior golf session. This is a 4-day session designed to get the season started with good fundamentals and practice!
Classes are taught by Bella Rosa Head Golf Professional, Tim Schwartz.
The Bella Rosa Junior Golf Program is designed to introduce kids of all ages to the great game of golf. Classes are conducted in a small group setting encouraging proper fundamentals and most of all, having fun!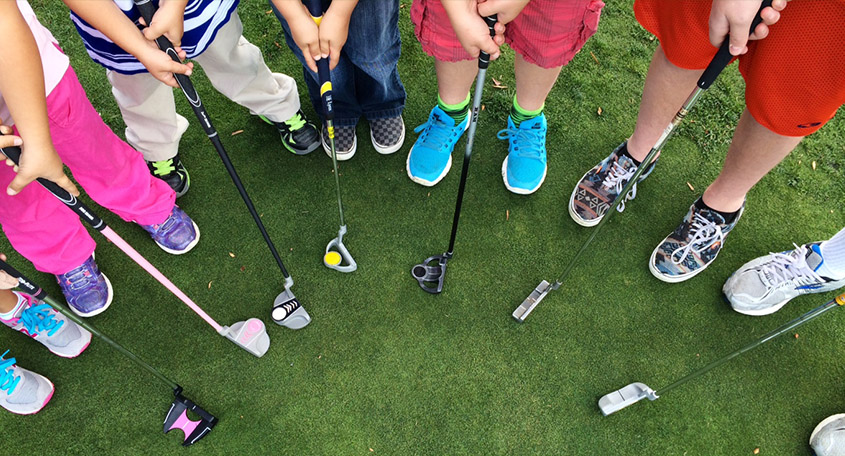 Spring Break Session - $25 per day
| | | | |
| --- | --- | --- | --- |
| Date | 9 and under | 10 and over | Format |
| March 27 | 10:00-11:30 | 12:30-2:00 | Full Swing - irons |
| March 28 | 10:00-11:30 | 12:30-2:00 | Full Swing – Drivers |
| March 29 | 10:00-11:30 | 12:30-2:00 | Short Game |
| March 30 | 10:00-11:30 | 12:30-2:00 | On-Course |
* Must sign up for a minimum of 3 days to qualify for discount ($10 maximum discount)
Saturday Series - $25 per day
| | | | |
| --- | --- | --- | --- |
| Date | 9 and Under | 10 and Over | Format |
| March 31 | 10:00-11:30 | 12:30-2:00 | Full Swing |
| April 7 | 10:00-11:30 | 12:30-2:00 | Short Game |
| April 14 | 10:00-11:30 | 12:30-2:00 | On-Course |
| April 21 | 10:00-11:30 | 12:30-2:00 | Full Swing |
| April 28 | 10:00-11:30 | 12:30-2:00 | Short Game |
| May 5 | 10:00-11:30 | 12:30-2:00 | On-Course |